Hi Division 7 Students and Parents,
Welcome to our weekly blog! We are almost two weeks into this school year ( as a class) and I am thrilled with the great start we have had! We have been getting to know each other, settling into routines, and learning the expectations of Div. 7. We've already had lots of fun together!
This blog serves 2 purposes: One— as an invitation for parents to check in every week to see an update of what we did at school and two, for students as part of their weekend homework routine. Every week, it is my job to write and post the blog to access on the weekend. I will have that done by NOON on Saturdays. Students, it is YOUR job to check the blog on the weekend after NOON on Saturdays and before your bedtime on Sunday night.

I will ask you a question that you need to respond to. All of you have a "Blog Response Booklet" in which you will write your answer to the question I asked. Bring your response to school on Monday morning. You will be credited 1 MB for each weekly response. If you respond to every blog post for that month, you will earn 5 MB.
Payment will happen at the end of every month.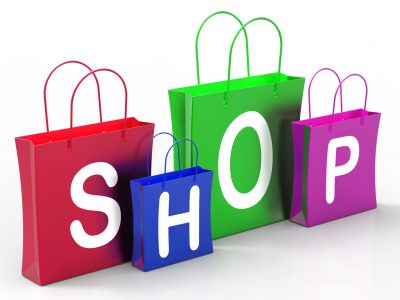 The Mega Market is our class store to help develop money management and financial literacy skills. All of you started with 10 MB in your account as a starting "gift". On your birthday you'll be given 5 Birthday Bucks, but beyond that, you will have to earn all your money. There are several ways to make money such as: recording the amount of reading you do at home; reaching KM Club milestones, and responding to the blog every weekend. Most of you already earned a bonus 3 MB for getting all the important notices back to school on time. The Mega Market is stocked with lots of different things like snacks, sweet treats, gum, craft items, school supplies, books, and lots of other things. Some of you have already chosen to purchase items, while some of you are waiting a bit longer to save up for something that you have your eye on.

We have started our "At Home Reading Club" as well as our "Kilometre Club" too! Once you have filled all the spaces on your reading club form and have totalled up all the minutes, be sure to bring it back to school and I will record the minutes you read on our class chart.
Remember, the first 500 minutes will earn you 10 MB and then once you reach 1000 minutes you'll earn another 5 MB. Every 1000 minutes after that will earn you 10 MB with a bonus of 25 MB when you reach 5000 minutes of reading. What is your reading club goal this year?
Kilometre Club works in a similar way, except it is done at school and only when the weather cooperates. Km Club can be done at your own pace, so you choose to run, walk, or do a combination of both during our KM Club sessions. I will hand out sticks to help you keep track of how many laps ( around the field) you do during each Km Club time. Those laps get recorded on our KM Club chart and you'll be able to see your progress and how close you are to each milestone. Every 3 laps around the field is approximately 1 km and Megabucks are earned for every 5 km milestone reached. What is your Km Club goal for this year?
We have been busy getting on with our year of learning too. We read The Word Collector and have been collecting lots of words about many different things. Our first "collection" was about us. We used this to help us write our Bio-Poem. In it we used words to describe our personality, the relationships we are in, our favourite things, experiences we have had, things we can do, our fears, and our hopes and dreams. These poems are on display decorating our hallway bulletin board along with our framed photos.
Not only have we been writing about ourselves, we have also been using images to share who we are. Our "mini-me" person is a portrait of whichever "me" we wanted to share. Whether it was our "soccer- me", "dance-me",
"summer-time -me", "skier-me", or "everyday-me", all of US are adorable!!!
Along with these is our coat of arms that reflects different aspects of who we are using images. Both of these will be presented to the class in our first oral presentation. I can't wait to hear more about each of you and I am sure you are looking forward to learning more about each other too!
We've also been getting our Math brains working again. We have played some games like "High/Low", "hangman", and we also did an assessment to see where we are at after 2 long months of holiday.
Something else we have done is spend time looking at our school's Behaviour Matrix and reminding ourselves about how we can be safe, respectful, responsible, and kind in all the different areas of our school. We also have been discussing how we can make Division 7 a great place to be and a fun and productive place to learn. This will become our class charter. We're still in the creating stages, but stay tuned for further information as this continues to develop.
So, we are off to a great start and I am really looking forward to a wonderful year! Here is my question for you : What are YOU looking forward to this year in Division 7?
Have a great LONG weekend! I will see you on Tuesday since Monday is a PRO D day!
Mrs. Davis