Welcome families of Division 8!
Hope you had a lovely week! We are in full swing in our Science program this week! We watched Caine's Arcade this week and are feeling inspired by his creations. Most of the students have planned their arcade games and have started building…our classroom looks like a construction site sometimes!
Just a few notes for the rest of the week:
Monday, November 12th – No school
Tuesday, November 13th – Library. Please have students bring their library books back!
We have started our blogfolios and are currently working on our posts. On Friday, November 16th you will be given a username and password to view your child's blogfolio. We are working on sharing our learning using the core competencies in the BC curriculum. You are free to comment and engage in conversation about their experiences. I encourage you to write positive comments on their blogfolio to help our students grow in their learning.
Thank you always for your continued support!
With warm regards,
Mrs. Binng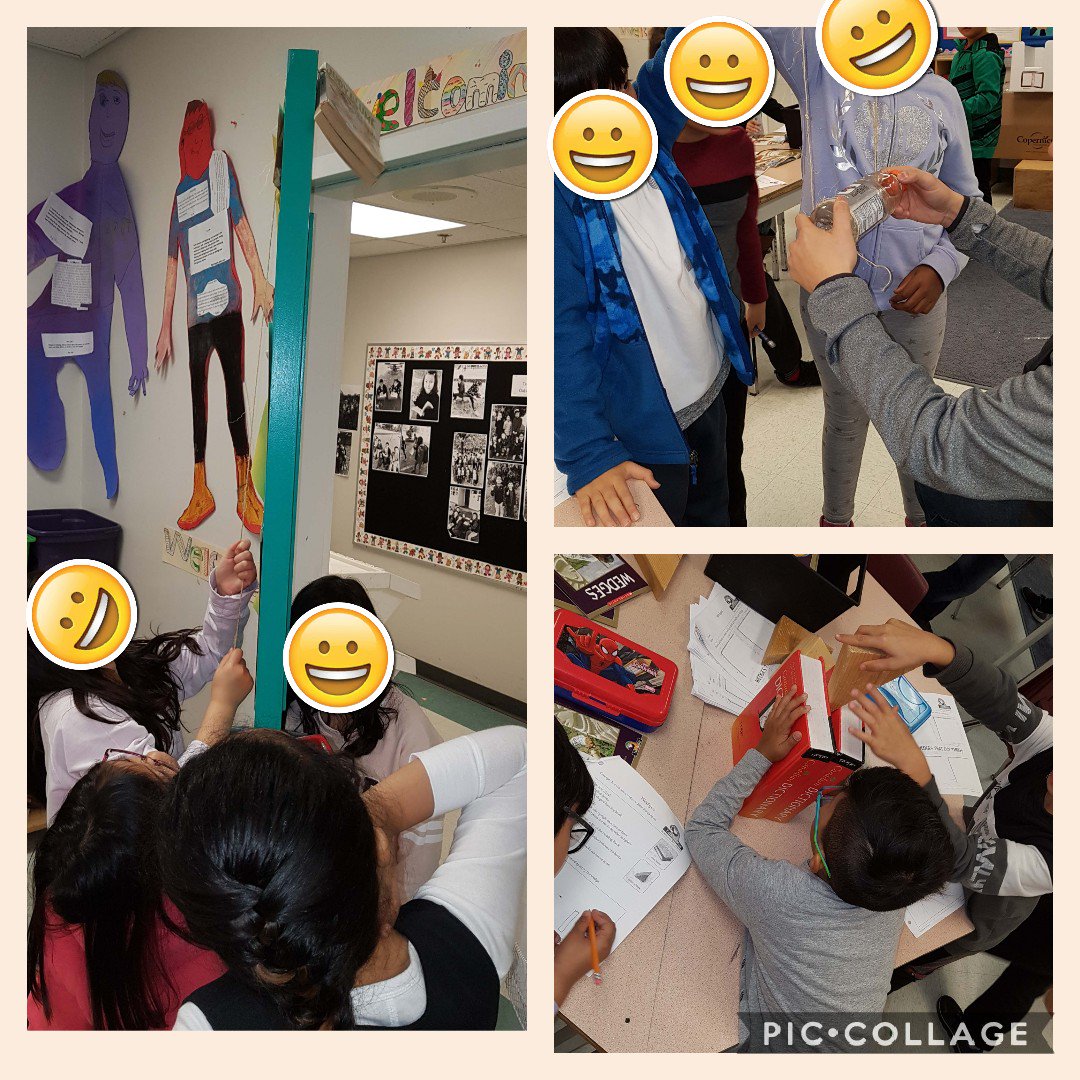 Students having fun and learning about simple machines! "Can a pulley work on a door? Are you sure a wedge can break through two big dictionaries? How does a wheel & axle work?" All questions asked and explored by the students in the picture above!