Unfortunately, a devastating 7.5-magnitude earthquake and ensuing tsunami hit the island of Sulawesi on September 28th. Sadly, many have been hurt, killed or displaced.
As you can see on the map, Indonesia is situated beside Malaysia, the Philippines, Australia and New Guinea. Indonesia is the world's largest archipelago (a group of islands) . It contains roughly 17,000 islands!!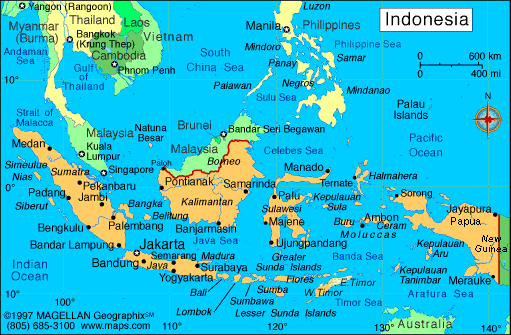 You may read the full article here as well as some video links:
https://www.cnn.com/2018/10/07/asia/indonesia-earthquake-5000-missing-intl/index.html
For your blog post, you will be writing two separate paragraphs. One paragraph will focus on facts about Indonesia. There are links listed below for you to perform your own mini-research on Indonesia and write about at least 10 new facts (grade 5) or 15 new facts (grade 6) that you did not know about. All of these facts must be in complete sentences.
Links:
Your second paragraph will be roughly 10 sentences (grade 5) or 15 sentences (grade 6) about your thoughts/feelings about what has happened in Indonesia. You can also talk about how the earthquake occurred and why it caused so much damage (look up 'liquefaction').
Since this is a sensitive topic, please treat it as such…which I know you will!